12801 West Fairmount Avenue, Butler, WI 53007
262-781-9521
School
262-781-4996
WELCOME

---
We, the people of St. Agnes, are called by God as a Catholic Christian community to be prayerful, compassionate servants to all God's people. Read more...
---
Fr. Joy's Podcast
Fr. Joy has a new podcast where he reflects on God's Word, and will give you
inspiration to help face the challenges in your life.

---
SUNDAY MORNING MASS TIME CHANGE STARTING NOVEMBER 6
8 am & 10:30 am
MASS SCHEDULE

---
WEEKEND MASSES
Saturday | 5:00pm
Sunday | 8:30* am, 10:30am
* Starting Nov 6, 2022 the 8:30 am Mass begins at 8:00 am
WEEKDAY MASSES
Tuesday | 8:15am
Wednesday | 5:30pm
Thursday | 8:15am
Friday | 8:15am
HOLY DAY MASSES
8:15am, 7:00pm
RECONCILIATION
Saturday | 4:00pm – 4:45pm

ADORATION
1st Friday of Each Month | 3:00pm - 6:00pm
NEW PARISH APP
We have our new Parish App available for you to download - click the image below.
---
---
FOOD PANTRY NEEDS
Monday | Noon - 2:00pm, 5:00pm - 6:30pm
The Food Pantry at St. Agnes has been operating successfully for many years to help people in emergency food circumstances as a result of illness, unemployment, divorce or other unfortunate situations.
ST VINCENT DE PAUL SOCIETY
The St. Vincent de Paul Conference at St. Agnes helps those with emergency needs in the Butler and surrounding area. We provide short-term assistance for food, clothing, furniture, rent and utilities. If you are in need, please contact us at (414) 339-2044.
Weekly reading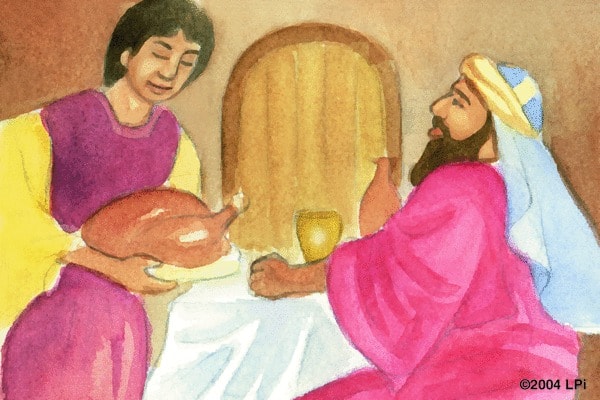 Weekly reading
Readings for the week of October 2, 2022
© Liturgical Publications Inc